WHO WE ARE
We are moving into the age of Information Technology and fast networks; an era where commerce will be conducted sans frontiers at light speed. It is our corporate mission here at ABCO to empower your business with an edge to compete in this new business environment.
Since its incorporation in 2000, ABCO has been providing Internet related services to many Singapore and foreign businesses. The team at ABCO traces their roots back to the early days of Information and Telecommunications related industries. With pinpoint technical and design expertise, the crew at ABCO has fused their experience to the WWW, bringing the same enthusiasm and talent to the realms of cyberspace.
Serving numerous local and offshore clients, ABCO takes pride in helping and advising corporations on how to harness the power of the Internet for their business needs. With the exponential social and technological growth of the Internet shaping the future, the effective use of such an entity requires vision, experience and knowledge to support our clients into the next millennium.
THE ABCO ADVANTAGE
As information technologies evolve practically at light speed, we at ABCO are constantly involved in intensive research into and keeping ahead in the latest technological advancements and innovations to the latest advances in the IT industry so as to provide best IT solutions to our customers such as you.
Our most important goal is to provide you with what you need and to make your systems efficient and cost effective. We are committed to provide the best solutions for all our customers, and we hope to extend these qualities to give you – as our customers – the best satisfaction for all your business needs.
Each member of our team commands extensive experience and expertise in their individual fields, and as a team, we are powerful and well suited to serve you in the best of our capacities.
We aim to foster a long term partnership with you — our customer.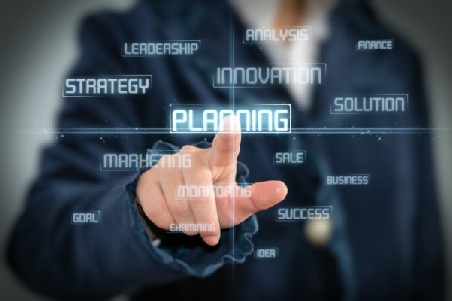 SOME OF OUR CUSTOMERS
AUS-EAST ENTERPRISES CO, LTD (HK)
CORNING SINGAPORE HOLDINGS PTE LTD
DIVIN WINE PTE LTD
ELTANIN PTY LTD (AUS)
JC EMERALD PTE LTD
OCEAN 21 HOLDINGS PTE LTD
OGRE PTE LTD
PENEX CONTAINER LINES PTE LTD
PRESCIENT SYSTEMS & TECHNOLOGIES PTE LTD
PZ CUSSONS SINGAPORE PTE LTD
REDI WORLDWIDE NETWORKS PTE LTD
SINGAPORE LIFE SAVING SOCIETY
EFFECTIVE and RELIABLE
IT SOLUTIONS
CALL NOW
+65 6589 8181
Email
"Our corporate mission is the artistic integration of IT with your business needs."
---
"ABCO Technologies performed their role in the design and development of our company's website and email hosting to an excellent level. I found ABCO Technologies to be professional and trustworthy. William Lee keep me well informed throughout the entire project, he showed desire to assist when ever needed and offered new ideas throughout the project. We were able to progress together to complete our targets within our time frame. Eltanin Pty Ltd will continue to work with ABCO for all our website and email hosting.
Adam Dundo
Director – Eltanin Pty Ltd trading as Katgully Wines
---
"ABCO, run by a group of very competent and dedicated professionals in the Information Technologies industry. ABCO have supported OGRE from day one of our company's foundation in the Republic of Singapore in November 2007 and continue to keep us up to speed with and implementing technological advances in IT communications. Their onsite & remote support services are quick and efficient and I would not hesitate in recommending ABCO's services"
Peter Nixon
Managing Director – OGRE Pte Ltd
---
"Abco Technologies has been our office's outsourced IT maintenance vendor for the last 13 years.
In that time, they have provided our office with excellent IT /Software and maintenance hands on support and service. It is a testimony to their excellent customer care and services that we continued to use them and renewed their service contract over these many years.
We fully appreciate their dedicated customer care, and quick responsive on-call support as well as having a dedicated person located in our office several days a week when needed.
Michael Teo
General Manager – Corning Singapore Holdings Pte Ltd
---
"ABCO has been assisting me on IT matters for about 8 years in 2 companies where I work at and I can say that they have provided a very good service.

ABCO is able to provide cost-effective solutions for IT related issues that we encountered be it hardware or software issues."
Soeparto
General Manager – Ocean 21 Holdings Pte Ltd
---